2017 Awards Ceremony & Year-end Dinner of S.L Machinery
Feb 1st, 2018 is the 16th day of the 12th month in the Lunar calendar, also it is the important traditional festival in South Fujian. People usually hold sacrificial activities on this day to bless their means to seek money, and boss will invite the employee to eat the dinner on this day. Sanlian Machinery also chose to hold the 2017 Excellent Employee Awards Ceremony on this day.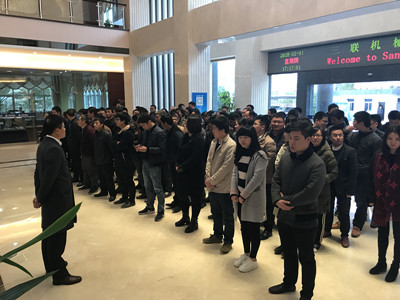 S.L Machinery's boss Mr. Fu said 2017 sales has a big increase than 2016 and thanks for the hard working of all the people of Sanlian Machinery. Then, Mr. Fu presented a certificate of honor and awards for the outstanding employees, to encourage staff to make persistent efforts to create success next year. At the same time, Mr. Fu said happy new year to all employees and their families and wished them good health and good luck.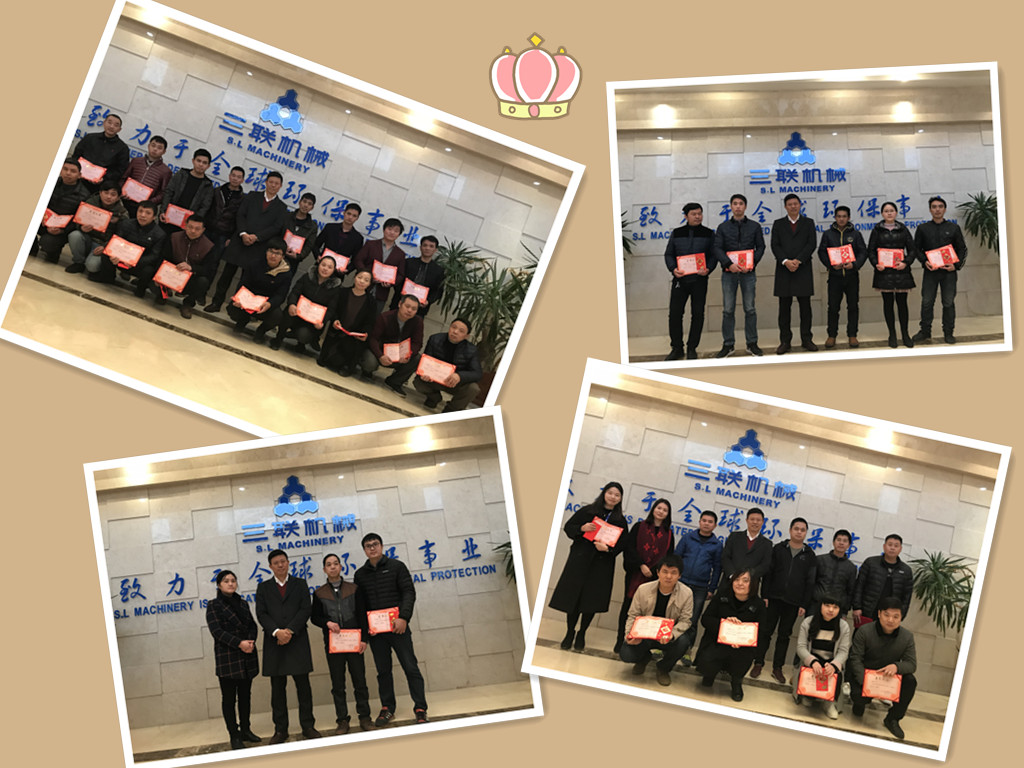 After the ceremony , all the people of Sanlian Machinery go to the dining hall to enjoy the dinner.